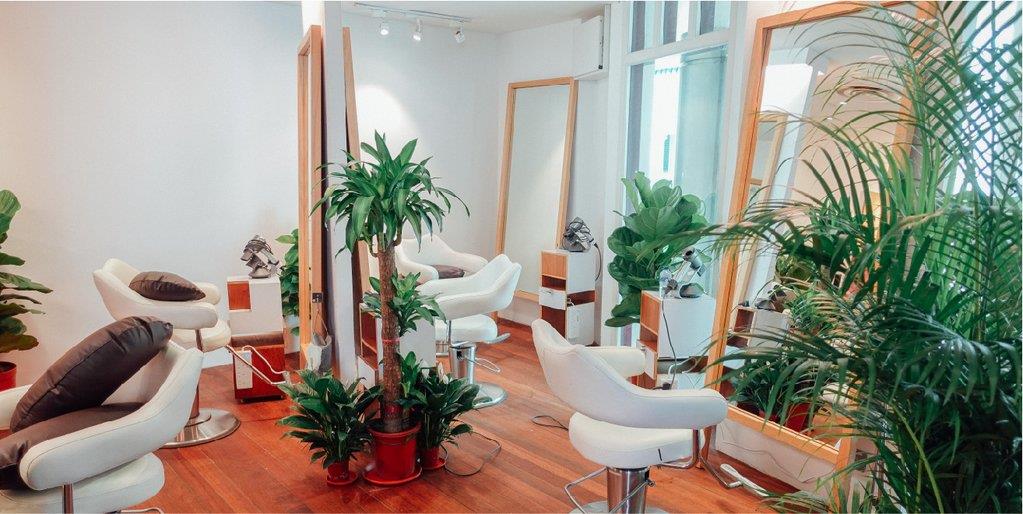 Cote & Minam Hair Salon
Our salon is based on the concept of the Korean term 꽃미남 (kkotminam) which directly translates as "flower boy." It is a beauty/lifestyle salon that is committed to provide a full kkotminam experience delivered by handsome stylists, floral-themed freebies, and a wholesome, charming experience, all in a floral garden-themed oasis located in Bugis Junction.
Cote & Minam Hair Salon
Emil

Stylist

With 20 years of experience, Emil is a name no stranger in the hairdressing industry. He had participated in many hair shows & won many awards in SG & MY. He has developed his creativity to the highest level & has many celebrity clients like Fish Leong, Gary Chow, PussyCatDolls. Strong driven, passionate and innovative, Emil is also a Redken Specialist, Redken Master Specialist, & Redken Certified hair colorist. SPECIALIZATIONS: Men's and Ladies Haircut, Colour Off Days: Monday, Tuesday

Nik

Stylist

With 10 years of experience in the hair industry, Nik aims to satisfy every of his customer, making sure that they have an enjoyable session with him. Having worked in LEEKAJA Beauty Salon @ Mandarin Gallery before joining WOS, Nik always serves his customer with a big smile, and he is attentive to listen to his customers' hair needs and requests. Specialization: C-curl Perm, S-curl Perm, Ladies Layer Cut, Men's Cut Off Day(s): Thursday

Matt

Stylist

Matt has been a hairstylist for 7 years, from heartland to premium luxurious salons. He had participated in many styling gigs for models & various celebrity photoshoots. Having graduated from Kimage School of Hairdressing, Matt is highly experienced with hair coloring. He believes that a subtle, simple change in one's hair tone can bring about a major change or even elevate one's overall look! With an easygoing personality, Matt feels that having fun is the most important! Off Days: Wed & Sat

Sawyer

Stylist

Started his passion for hair back in 2008 when he was just 19, Sawyer has always been interested in Japanese and Korea haircuts plus perming methods. He is also known for being very patient with each of his customers as he always spends adequate time understanding and listening to what they want before commencing any hair service. SPECIALIZATIONS: Lady haircut, perming and texturing Off Days: Thursdays & Fridays

Zee

Stylist

8 years of professional experience but already have 2 prestigious Golden Scissor Award in 2018 & 2019 under his belt. Zee is known to be perfectionist in creative haircuts, this proven by his obsession in always making sure that his clients are satisfied not only with the result of their hair, but the whole hair service journey as well. His favourite quote is "where "flower" bloom so does haircut", so be ready to embrace your blooming after his creative touches.
Cote & Minam Hair Salon
Cote & Minam Hair Salon
Cote & Minam @ Bugis Junction
200 Victoria Street, #02-01, Singapore, Singapore, 188021
88878801
Monday

Tuesday

Wednesday

Thursday

Friday

Saturday

Sunday

10:00am - 8:00pm

10:00am - 8:00pm

10:00am - 8:00pm

10:00am - 8:00pm

10:30am - 8:00pm

10:00am - 8:00pm

10:00am - 8:00pm